Partners
The Fairfax County Water Resources Monitoring Network jointly funded and operated by the USGS Virginia Water Science Center
and the Stormwater Planning division of the Fairfax County Department of Public Works and Environmental Services.
USGS funding for this network is provided by the Cooperative Water Program.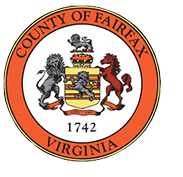 Contact: Shannon Curtis (Shannon.Curtis@fairfaxcounty.gov)




Contact: John Jastram (jdjastra@usgs.gov)



Collaborators
The Fairfax Water Resources Monitoring Network benefits from extensive collaboration with other USGS programs, including:


Collaboration with other entities, including academic institutions, and local, state, and federal agencies, is welcomed.
To enquire about potential collaborations, please contact John Jastram.